Welcome to Talhaus
History
The name Talhaus design, comes from our house in Austria, which is located at the end of a valley. One of our first design projects was the extensive renovation of this old farmhouse, which was nothing more than a shell of very solid walls and a roof when we purchased it in 2008.
The house dates from around 1660 and this date is carved into a beam in the dining room. On demolishing a wall inside the house, we discovered 2 coins that had been inserted into the wall dated from 1686.
Renovating this old house was a challenge as we wanted to both, keep it as original as possible, whilst making it livable and functional.
Most of the renovations were completed with old "recycled" wood and natural materials: – stone and slate from the local quarry or local pine. The interior walls (there is not a straight one in the house) are finished in a rough plaster finish to keep the place looking natural and authentic. 12 years later we have just finished the interior of the house.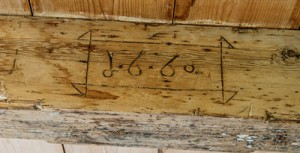 Baskets from Laos and a unique square kilim from Iran are pl...
Talhaus Interior Design Portfolio
Projects
Based in Bangkok, at Talhaus Interior we manage interior design projects in Asia and furnish homes in Europe with unique furniture, sourced in South East Asia.
On our residential projects, we focus on using natural materials and locally sourced products, to meet the needs, taste and budget of our clients. To see completed projects and feedback review the links below to Houzz and Instagram.